Peer Mediation Tournament Flyer
---
---
Our Project
About Peer Mediation
Learn
Basic PM Skills Online
Practice
PM Skills Online
MEDIATE ONLINE
Online PM Services
Want to start a peer mediation program, but lack the support or knowledge to get started? Check out this short video... Why Peer Mediation?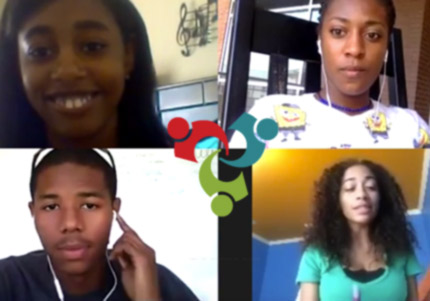 Benefits of Online Peer Mediation
We are used to peer mediation training happening in small groups in face-to-face contexts, but with the advent of virtual learning and online training, we are not limited to that anymore. Online peer mediation training occurs in small groups using interactive learning online.
Convenience
Safety
Ease of Use
Flexibility
Testimonials
Online Peer mediation conforms to a high schooler's schedule, mediation can happen anytime, anywhere. You really sharpen your skills because you are not in the same (physical) space.

Online Peer Mediation offers awesome flexibility. Technology is an advantage. This is a way to get an issued solved quickly… this is our scope of practice.

Students are constantly on technology, this is their world. This uses their technology that they live in and which can sometimes cause the problem, as the vehicle to get to the solution! They can see how powerful technology is when used properly.